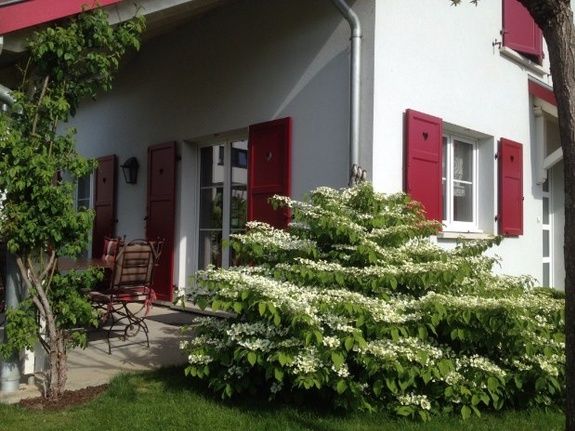 Au Bonheur Apprivoisé
Two wounderful cottages in ALSACE
Our holiday homes are located in EGUISHEIM, in the wineyard, on the famous « Wine Road », in one of the prettiest villages of the area. The house « Au Bonheur Apprivoisé » is ideally placed to visit ALSACE.
Our house is close to the historical center of EGUISHEIM. So, you can leave your car on one of the four parking spaces reserved for you inside of our property and walk to it (5 to 10 minutes walk).
To fully enjoy your holidays, our both cottages have a beautiful sheltered terrace and a pleasant garden, very well maintained.
Number of rooms : Number of rooms : 6 rooms with bath-rooms : 3 for the cottage « Hirondelle » - 3 for the cottage 'Libellule »


Timing


Ouverture toute l'année


Opening hours


Payment methods


Virement bancaire

Cell phone: +33 (0)6 89 97 13 59
Address:
1 Rue du Forgeron
68420 EGUISHEIM
FRANCE
Garden - Terrace

Cuisine

SDB privative

Cheminée

Discover pictures of our cottages
TOURISM

Au Bonheur Apprivoisé
Address: 1 Rue du Forgeron 68420 EGUISHEIM FRANCE